It ain't too late to start a lemonade stand business! Just look what Adrian and daughter just started…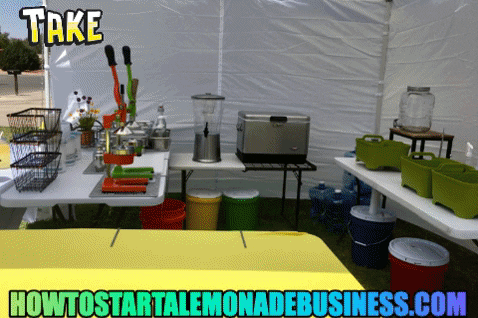 Ben, we owe you and the guys at Vendor's United a big debt of gratitude.
Your lemonade course flattened out what could have been an expensive learning curve and was worth every dime.
The weekly mastermind sessions are priceless…
… we learned a great deal from listening to how you and other pros dealt with issues, and tweaked a few ideas into our set-up.
I'll send an update once this weekend is over, and send a few photos with the final look. ~ Adrian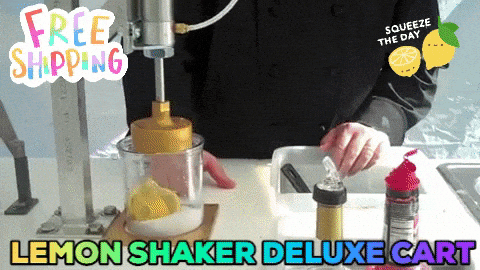 And if you're a tad optimistic and have a touch of crazy – like me…
Grab the lemon shaker deluxe cart!
And if you want to… you can finance one (easily – poor credit too) for about $80 a month.
Just call Destany at 877.706.2676 and she'll help you with everything!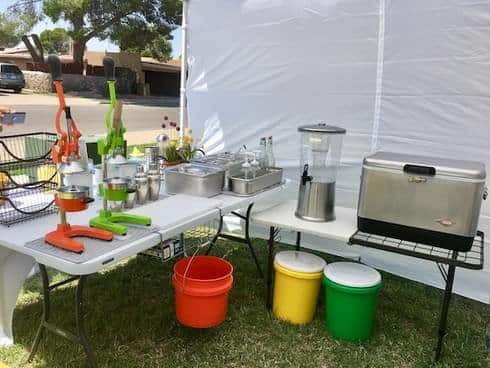 It ain't too late to start.
"no time like the present"
And just read this, Adrian telling us how to setup a lemonade stand business…
This is just a practice set-up in our front yard, not the final look, and we're waiting on our lemonade banner to be printed before Saturday.
The Lemonade Stand…
My daughter will also have a table-top easel and chalkboard to announce the fruit add-ins and herb/spice infusions we'll be offering for the day, along with clever signage for her tip jar.
This set-up cost about double what it had to because she wanted a clean, stainless steel look.
As you can see from the photos, we are opting for a lemon-limeade product since limes are more popular on the border.
The Lemonade…
It doesn't hurt that limes are also ½ to 1/3 the cost of lemons!
She opted for fruit puree as add-ins and she will be making her own hand-crafted simple-syrup infusions to include peppermint, rosemary, cinnamon, ginger, jalapeno, hibiscus and more, and we'll eventually figure out which are the more popular and trim the selections down to the top five or six.
For basic lemon-limeades we'll use granulated sugar instead of simple syrup, and we figured out how Mr. Packer is able to dissolve it all before serving.
Reducing plastic waste…
You'll notice she wants to encourage customers to reduce plastic waste, so she's offering to sell mason jars that they can bring back every week for refill prices, which are a dollar less than full price.
In one of the photos you will see a crocheted mason-jar carrier she made and plans to sell on the side.
She will also offer compostable straws alongside normal straws for customers who feel strongly about it.
If you look at the photo behind the table, you'll notice an orange bucket hanging off the edge.
She will fill it with all the discarded citrus peel collected throughout the day.
I know other lemonade vendors are doing theirs in the Bill's lemonade style where they crush the lemons in the cup and hand it to the customer…
…but we decided we could use the discarded peel as a secondary source of revenue by turning it into other products like candied citrus peel, potpourri, homemade citrus-pepper seasoning and homemade citrus cleaner.
The TV set will feature a looped slide-show with all the drinks we offer, and we have about a dozen planned.
Combining different infusions…
I only sent you a couple slides but the possibilities are endless by combining different infusions and fruit.
Customers can mix and match as they like but just in case they lack imagination we've put together several enticing combinations that they might want to try.
Setting up our lemonade stand business in the front yard caused several neighbors to stop in front of our house and comment, all of which were positive.
We might have earned a few customers that didn't know El Paso even had a Farmer's Market
but now plan to go.
Planning bigger…
We realize this lemonade stand business set-up will not survive a major event with thousands of customers, so we are already thinking about how to set up with 8-foot tables and two smashers going at the same time.
For now, though, this will do.
Also, check out these awesome lemonade tips from a pro vendor. It will make a lot of difference!