---
I'm going to make this super simple and teach you exactly how to make a lemonade stand. Fancy or on a budget… it can all be done quickly.
How To Make A Lemonade Stand On A Budget
There are only a few components needed and no matter how fancy or how much of a budget you're on – these items are a must: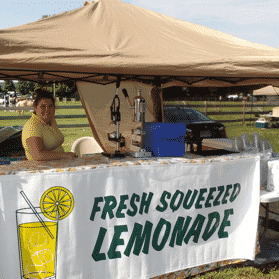 Table or some type of platform for performing your magic lemon smashing (could be 2 sawhorses and plywood)
A citrus smasher or muddler or juicer of some sort. By far – the citrus juicers are the best – PERIOD!
Cups with lids and straws (clear 32oz is the best and you'll get the most profit from these)
Water jugs
Ice chest
wash clothes/rags
sugar bucket of some sort
Shaker cup
A canopy pop up may be required in your state to protect your work area
and last but probably the most important… signage! Signage is key!
That's really all you need. And for direct links and ideas on these items, check this out.
Some vendors go all out when doing their lemonade stand. I'll show you how to make a lemonade stand using very little money and will also show you more expensive ways you could go about it.
Key Ingredients
Really, you should only need a couple main components. You need a:
Pop-up Canopy – I prefer the ones with the straight legs
(2) Tables – I like the fold up ones (or rent some)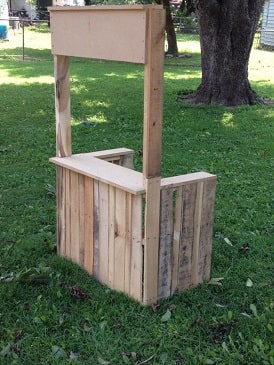 Obviously you'll want and need some other things but this is the super budget bare minimums.
And we can go even cheaper. You can rent a canopy and you can even rent tables for about $5.00 a day. Check out local party supply rental companies.
No Matter Your Budget…
We're talking Pinterest loving DIY here. If you're handy, you could take scrap or salvaged lumber and build a table or two. You could also do it with pallets. Pallets can be had absolutely free from many hardware stores, like Ace Hardware.
I once built an entire walkway to a koi pond out of about 50 pallets I got for free. Although free stuff, a table made from wood will be heavier and it's likely that you'll be at different locations. I'd avoid this a DIY lemonade stand from wood.
Types Of Lemonade Stands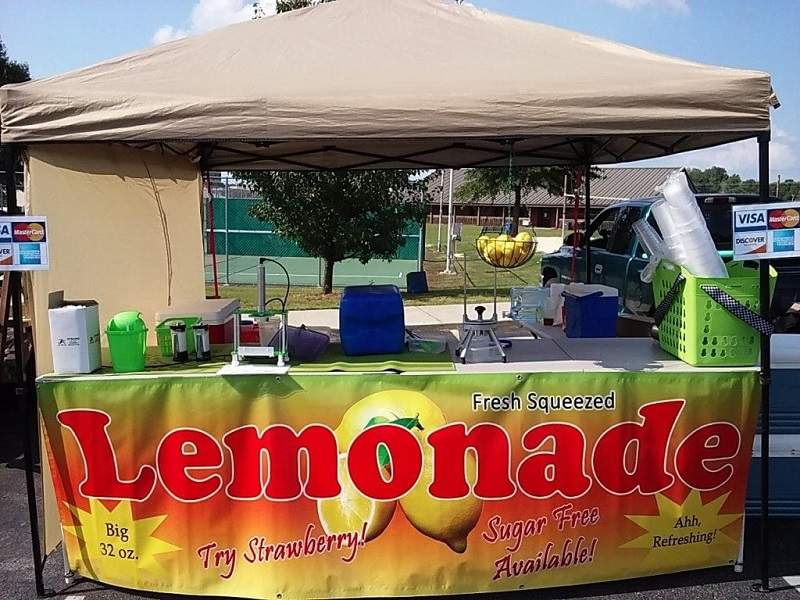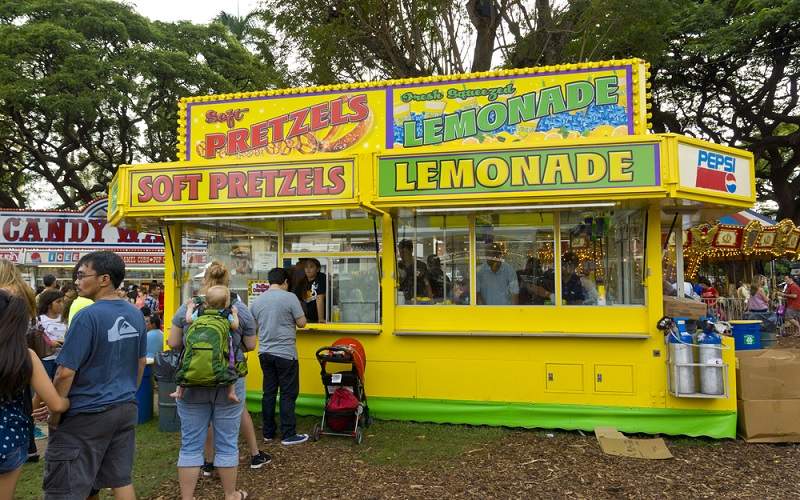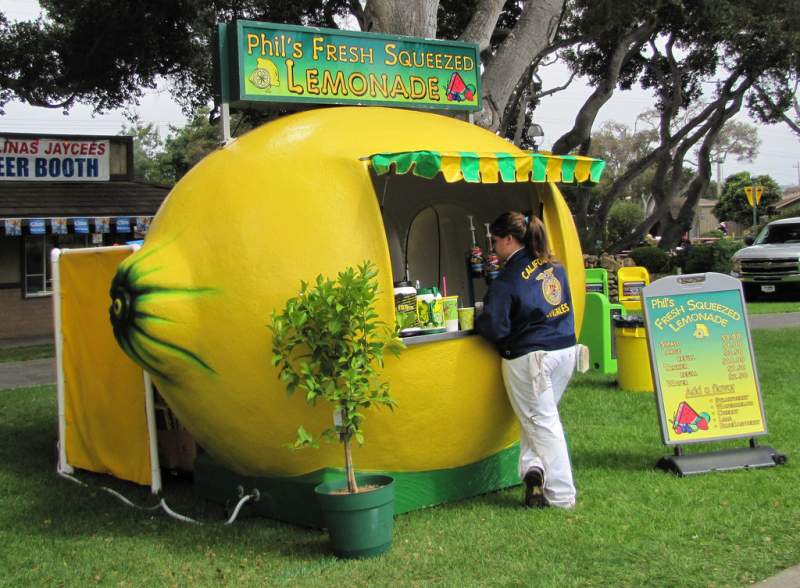 You can also check what is a good price for a lemonade stand in this ARTICLE.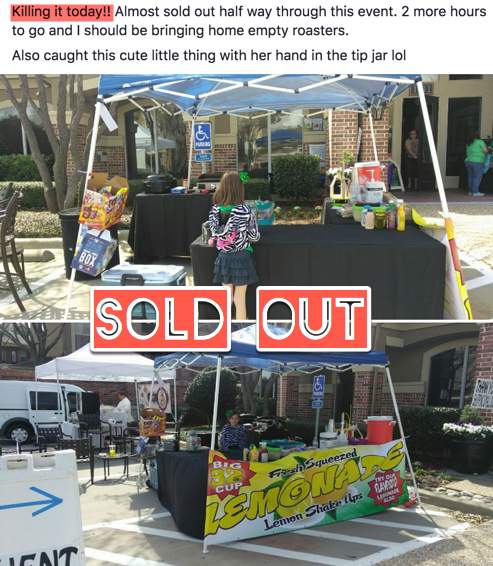 Smart Lemonade Vendors
Instead of spending thousands on the fancy equipment – Jennifer invested in marketing.
Jennifer has become known as the Lemonade Lady in her Texas town. As a single mom, she vends a lot. Her daughter Phoenix helps out and can completely run the entire setup all by herself.
Her marketing efforts have paid off. She's booked all the time. Good luck getting in.
Hear her story here:
Did we help you? Give us your love with a honest review (just click how many stars we deserve below)…